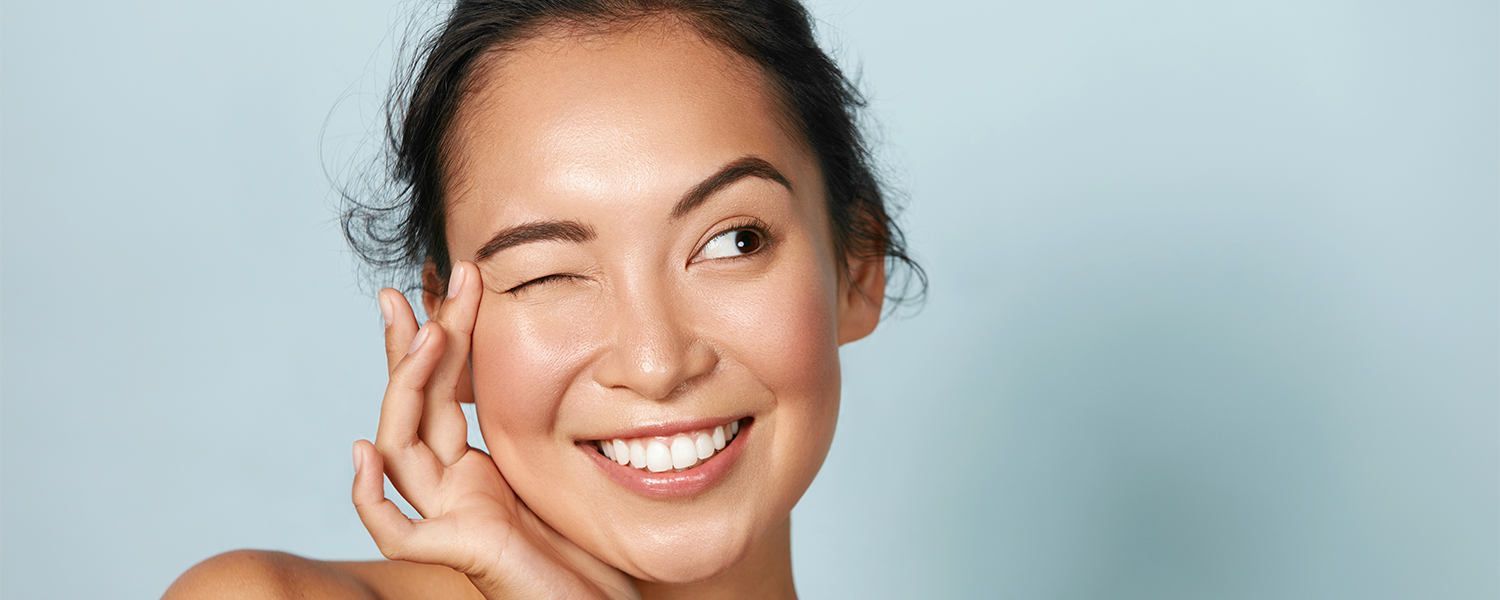 If you have dry skin, pampering it with the appropriate facial kit can do wonders. The effects of dryness include flakiness, tightness, and a lifeless appearance. It's critical to get the perfect facial kit for your dry skin whether you're a woman looking for hydration or a bride-to-be going for that radiant glow. 
O3+ provides a variety of facial kits designed to meet the unique requirements of dry skin to treat these issues. In this extensive guide, we'll go over the criteria for choosing the best facial kit for dry skin from O3+ and offer tips on how to get the best results.
What Are the Needs of Dry Skin?
Because of a damaged lipid barrier, dry skin cannot retain moisture properly. It needs to be intensely hydrated for pain relief and to bring forth its natural shine. Making moisturizing components like hyaluronic acid, glycerin, and natural oils a priority is good when selecting a facial kit for dry skin. In order to counteract dryness and restore the skin's moisture balance, look for formulas that provide deep nourishment.
Factors to Consider When Choosing Facial Kits for Dry Skin
Determine your skin concerns: Whether it is dry, sensitive, or a combination of both, find your skin concerns. Also, list the exact issues you want to address with the facial kit, such as fine wrinkles, dullness, or uneven texture.
Ingredients: Look for moisturising ingredients like hyaluronic acid, aloe vera, shea butter, and ceramides in the ingredient list. Steer clear of items with strong ingredients that could make dryness worse.
Components of the Kit: A complete facial kit usually consists of a cleanser, exfoliator, serum, mask, and moisturiser. Make sure that each product is suitable for dry skin.
A complete package: A package that delivers intense hydration and a radiant boost for that unique glow should be chosen depending on the occasion, such as bridal preparations.
Check reviews: Online reviews and feedback from customers can be used to evaluate how well the face kit treats dry skin. Real-world experiences can give us important insights.
Also Read: 8 Best Facial Kits for Oily Skin from O3+
O3+ Facial Kits Range for Dry Skin

 1> O3+ Power Brightening Facial Kit for Dirt, Dust and Dead Skin:
Experience Glowing Skin with the Iconic

O3+ Power Brightening Facial Kit's

for Dirt, Dust, and Dead Skin. Oil, filth, pollutants, and dead skin cells are successfully removed in six processes using a combination of science and nature to cure skin damage. The O3+
facial kit for women
is perfect for combination and dry skin types to have a clear and luminous complexion.
2> Bridal Facial Kit Vitamin C Glowing Skin:
O3+ Bridal Facial Kit is the ideal technique to brighten the skin with Vitamin C Glowing Skin. A 10-step routine for attractive results that increases radiance improves skin tone and removes debris & dead skin cells that have accumulated on the skin. This facial kit for bridal glow is a real delight for anyone with dry and combination skin. It features a Glycolic Acid Complex and Vitamin C to improve shine and lessen pigmentation and uneven skin tone. Aloe Vera's richness provides a layer of protection for the skin and repairs damage, while Jojoba oil helps to clear up skin issues and leave your face feeling smooth and regenerated.
When trying to get healthy, glowing skin, especially if you have dry skin, picking the correct facial kit is essential. O3+ offers a variety of facial kits that are made to specifically address the demands of dry skin, delivering complete hydration and a refreshed appearance. You can choose the ideal O3+ facial kit for your needs by taking into account elements like your skin type, concerns, substances, and the occasion. With O3+ facial kits, you're well on your way to unlocking the beauty potential of your dry skin and embracing a complexion that radiates health and vitality.