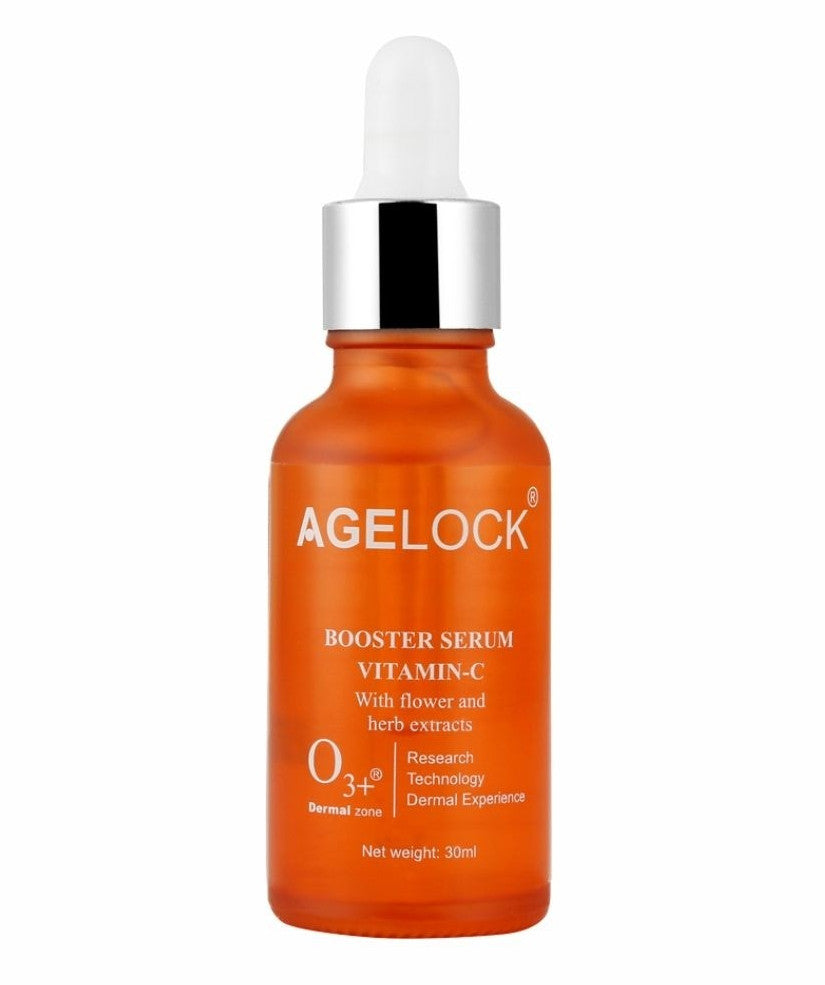 Instead of avoiding the mirror, seize the opportunity to pamper and nourish your skin with the required nutrients that increase its firmness. Retinoids like vitamin A, Ascorbic acid (vitamin C), Hydroxy acids, grape seed extracts, and pomegranate extracts are some common ingredients that work on the early and developed signs of anti-ageing.
When you're regularly exposed to the harmful ultraviolet rays of the sun, your skin produces extra melanin that forms pigmentation on some areas of your face. Regularly applying the right type of sunscreen for your skin will shield your face from inflammation and sun damage.
Let's look at the latest pigmentation removal and anti-ageing products in India that are enriched with the required ingredients.
Pigmentation Removal and Anti-Ageing Products
1. O3+ Meladerm Pigmentation Cream
O3+ Meladerm Pigmentation cream provides dual benefit at one cost. For Rs.750 for 50g, your face and body are professionally protected from the harmful rays of the sun, and this makes it the best cream for pigmentation. Enriched with red berries that naturally brighten any complexion, it evens out the normal to dry skin and moisturizes it for further nourishment.
How to apply:
Take a generous amount of cream on your palm and spread it evenly on your face and the exposed area of your body.

Ensure that you apply this cream at least 30 minutes before sun exposure.

Reapply on the exposed parts after three to four hours.
2. O3+ Meladerm Pigmentation Night Cream
Your body heals better during the night when you're asleep. Priced at Rs.750, this O3+ pigmentation removal cream combats with the excess melanin on the pigmented and hyperpigmented spots on your face while retaining its natural moisture and increasing the elasticity of your skin.
How to apply:
Cleanse your face with a cleanser.

Pat your skin dry before applying the cream.

Starting from your neck, apply the cream till your forehead in a circular motion.
3. O3+ Anti-Aging Cream
Recommended for normal and dry skin, this O3+ cream is the best anti-ageing cream that combats the eleven signs of anti-ageing for Rs.385. It nourishes your skin with a youthful moist radiance and makes dark circles, wrinkles, and crevices around your eyes a thing of the past.
How to apply:
Cleanse your face with a good cleanser and pat it dry.

At least five minutes before sun exposure, gently apply this cream in an upward circular motion.
4. O3+ Anti-Aging Night Cream
Let this best anti-ageing night cream work on your skin while you relax in a deep sleep. It boosts collagen in your skin and gives you a finer texture with a brighter skin tone and prevents your skin from sagging.
How to apply:
Wash your face with a cleanser.

Apply the cream gently in an upward circular motion.
5. O3+ Men Anti-Aging Whitening Cream
This best anti-aging cream for men rejuvenates your skin while combating with the visible skins of ageing. Due to the goodness of pomegranate extracts, your skin will feel fresh and youthful just after some days of application.
How to apply:
At any time of the day, massage your face and neck as you apply this cream in an upward circular motion.
O3+ products are enriched with ingredients that extensively nourish your skin while focusing on the areas of concern. Every O3+ anti-ageing and pigmentation removal cream goes deep into the root of the concern and eradicates the problem from your skin without causing any side effects.
It's time to take charge of your skin.
Do it with the right products.