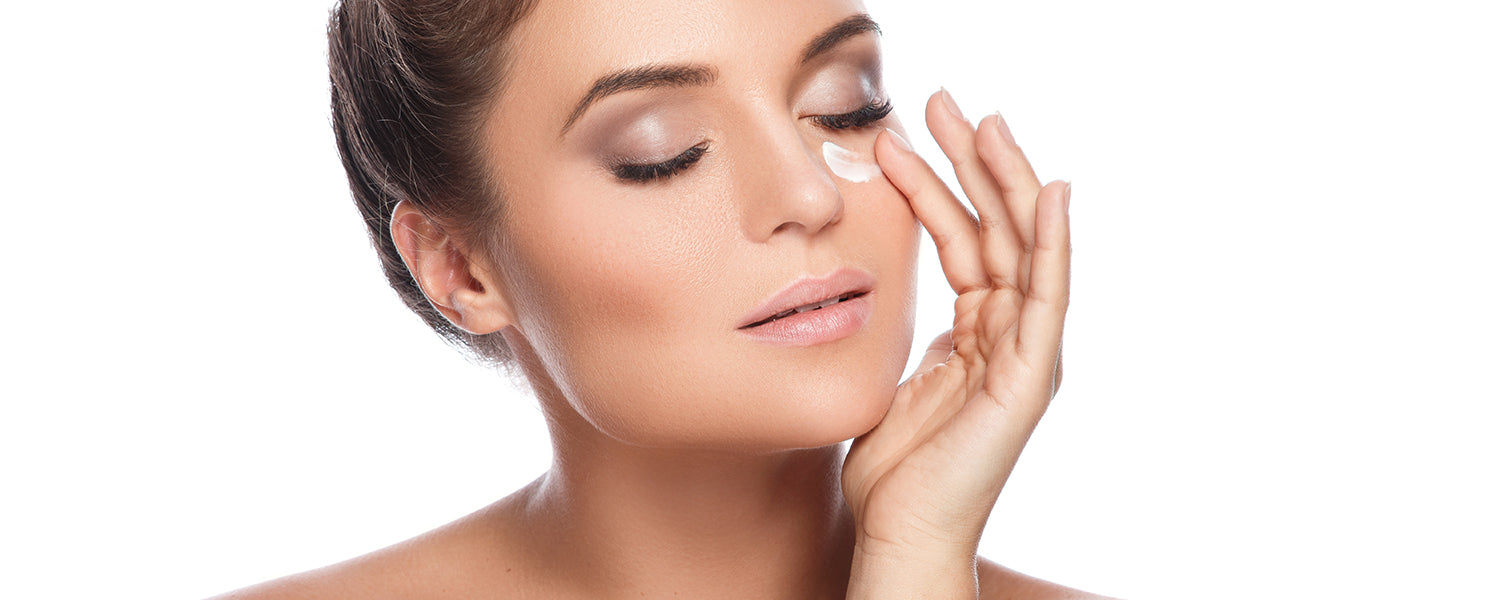 best eye creamsbest under eye cream for dark circles
Not many topics split individuals as much as eye creams do. Although some endorse them, others criticize them as nothing more than a glorified moisturizer, leaving the rest of us to wonder which of the two points of view is accurate. As not all eye creams are created equal, finding the one that works best for you is essential.
You may also find that you don't require eye creams. In reality, it depends on your skin type and whatever problems you may be having. So how are you supposed to choose what needs to be done? The best under eye cream for dark circles, however, is what we're here to help you with. Let's talk about eye cream and find out more about it.
Why Are Eye Creams Important?
Eye cream is a mild formula specifically made for your under-eye area. The skin surrounding the eyes is more delicate and prone to dryness. Also, compared to the rest of your face, it is more vulnerable to age-related changes including fine wrinkles and fatigue. Continuous eye movement also hastens the appearance of wrinkles and creases, and fluid accumulation under the eyes causes puffiness and dark circles. Eye creams can be helpful in resolving the following issues.
Benefits of Using An Under Eye Cream
Prevents early signs of aging

Minimizes wrinkles and fine lines

Eliminates puffiness around the eyes

Helps remove dark circles

Provides a better base for makeup

Soothes the eyes
Range of the Best O3+ Under Eye Creams
1. O3+ Bright Under Eye Cream with Hyaluronic Acid: O3+ bright eye cream is the perfect way to liven up your eyes. Our eye cream's special combination of effective and tried-and-true substances penetrates the skin's layer. The additional eye massage ball roller is a miracle worker for the under-eye area.
Its eye cream's multiple benefits include reducing puffiness and simultaneously reawakening and lightening the eyes. Active components like rice protein and jojoba diminish the appearance of fine lines, wrinkles, and puffiness around the eyes.
Best eye creams from O3+ help to keep your skin's ideal moisture balance while concentrating on the problem skin regions. The eye massage ball roller is a cutting-edge product that enhances the skin's natural moisture barrier while calming and soothing the area around the eyes. 
2. Caffeine Bomb Anti Dark Circle Eye Patch: Our O3+ Caffeine Bomb Anti Dark Circle Eye Patch, which is enriched with caffeine, can help to brighten and revitalize the skin around your eyes. Furthermore, Ceramide and Glycolic Acid are included, which lessen puffiness and Dark Circles around the eyes.
3. Power Brightening Eye Cellulose Mask: Putting concealers and correctors away is a thing of the past. O3+ Power Brightening Eye Cellulose Mask is a full-service eye treatment that lightens dark circles and revitalizes the look of your eyes. Niacinamide, collagen, and soy protein are beneficial ingredients in the Power Brightening Eye Cellulose Mask, which offers you a younger-looking appearance. So show off those bags under your eyes like never before.
4. Under Eye Cream For Dark Circle, Finelines & Puffy Bags: A brightening and whitening eye circle cream with the benefits of hydrolyzed rice protein and vitamin E aids in minimizing fine lines and wrinkles while minimizing dark circles and puffy eyes. It tightens the skin around the eyes, evens up the skin tone, and gives the eyes a more vibrant, youthful appearance.
How to Applying An Eye Cream?
Fortunately, incorporating eye cream into your skincare regimen is easy:
First, apply a gentle cleanser

Use a toner after that to revive and restore equilibrium

Massage gently with a few drops of your favourite serum

Gently tap a pea-sized dollop of eye cream into the region beneath your eyes. Avoid your eyelashes

Lastly, use a moisturize
Eye creams are an essential part of your skincare routine, although many people are unaware of this. Because it is so little and fragile, the area around your eyes needs special attention. The area under the eyes responds favorably to peptides, ceramides, caffeine, and active substances like retinol and vitamin C.
O3+ provides various eye care products in addition to under-eye creams, such as a caffeinated eye patch and an eye cellulose mask. Whatever the problem—puffiness, dark circles, fine wrinkles, or simply simple prevention—there is an eye cream for it!