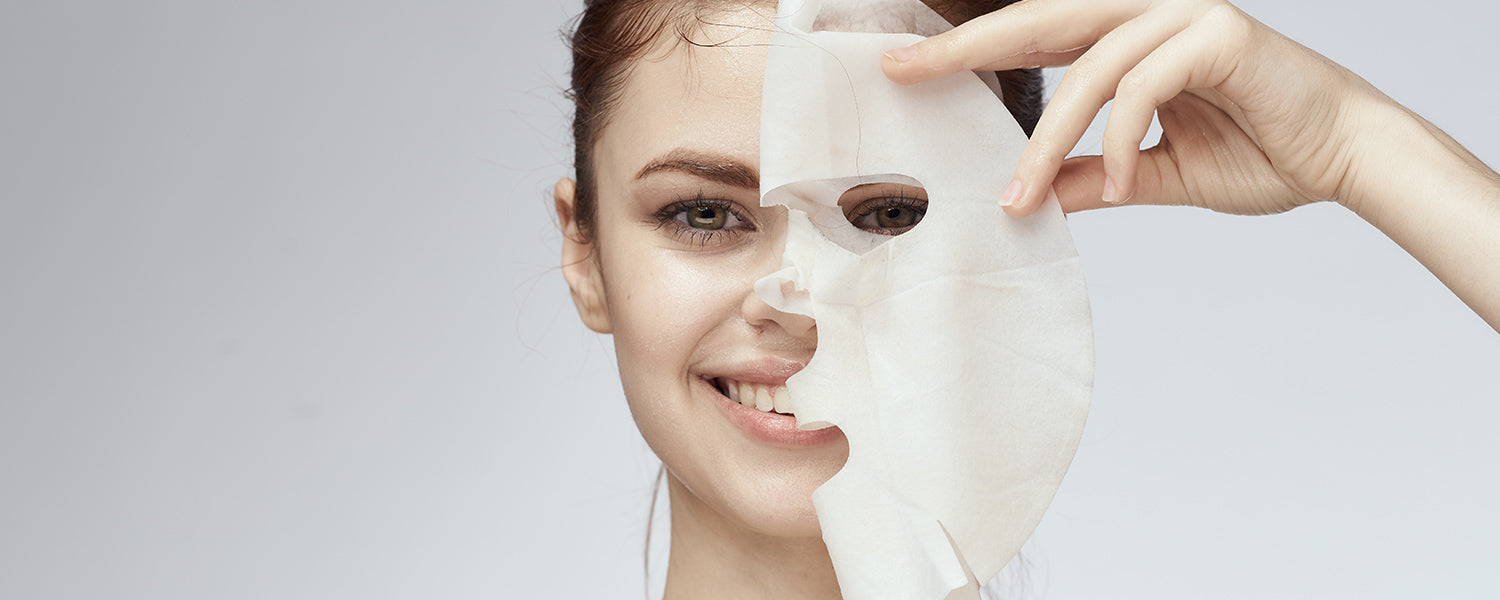 A sheet mask is an all-in-one solution for rapid skincare results. They claim to be able to instantly restore dull, lifeless skin and give it a healthy shine. Dryness, dehydration, large pores, and acne are just a few of the skin issues that a proper sheet mask may help with. Men's sheet masks are a quick and easy way to instantly hydrate and replenish the vitamins and minerals in your skin. They offer a calming and opulent means of unwinding at home as well.
Using sheet masks for men and women is a quick and easy approach to give your skin a significant and immediate vitamin and hydration boost. Additionally, they're a wonderful way to unwind and pamper yourself at home! And these are only two of the many advantages of using sheet masks.
Here are some surprising facts about sheet masks:
1. Popular Korean Beauty Trend
Although the practice of sheet masking may have started in Japan, it is now an essential part of any Korean skin care regimen. Korean beauty enterprises, who have long benefited from this routine, are home to several of the top sheet mask manufacturers. Whatever their origins or most popular uses, sheet masks are a powerful tool for enhancing the appearance of your skin.
2. Cleanse Your Skin First to Get All the Benefits of a Sheet Mask
It's usually a good idea to wash your face before applying a sheet mask. This cleans your skin of any dirt and pollutants so that your cells are prepared to absorb the vitamins and other things you're about to feed them. Remember to gently lather, rinse your face with lukewarm water, and then pat your skin dry with a soft towel.
3. Using a Toner Will Prepare Your Pores for Sheet Masking
Consider toner as the transparent base coat. A toner helps to open your pores and regulate the pH of your skin. Your skin will be neutral and ready to absorb the significant nutrient boost the sheet mask will offer. You can use a toner with bare hands or use a cotton pad. In either case, gently pat the toner onto your skin.
4. Sheet Masks May Contain a Variety of Ingredients
Sheet masks often contain a variety of unusual chemicals. In sheet masks, you can get anything from aloe vera and green tea to charcoal and seaweed. All of these substances are beneficial for various skin types and conditions, of course. Be sure to select the sheet mask that will do the best for your skin.
5. Serum is the Liquid That Sheet Masks are Soaked in
There may likely be a white or opaque liquid flowing from the sheet mask when you initially open the container for the sheet mask. Not to worry! That is the serum the sheet mask is soaked in. Your skin receives hydration, vitamins, and occasionally other beneficial ingredients like hyaluronic acid from serums. The advantages of the sheet mask originate from the serum!
6. A Sheet Mask Works Best When it Sticks to Your Skin in a Proper Way
Start at your forehead and carefully work your way down your face as you apply your sheet mask. Lay the mask on your face, covering your mouth and chin, placing the holes over your eyes with care. You want the sheet mask to adhere as closely as possible to your face to get the most benefits from it. The sheet mask should be softly pressed on your face, smoothing away any lumps in an outward motion.
7. The Special Paper Used to Make Sheet Masks Aids in Sealing Your Skin
White cotton cloth that resembles tissue makes up the mask sheet. On one side of the sheet is a white plastic barrier. You can buy O3+ sheet masks online that help retain moisture, giving you supple, radiant skin in a matter of minutes!
Range of O3+ Face Sheet Mask
1. O3+ Moisture & Glow Face Sheet Mask
A hydrating and glow-enhancing sheet mask, O3+ Moisture & Glow Face Sheet Mask aids in improving dry skin's moisture content and inhibiting the development of free radicals. This sheet mask restores the skin's moisture balance and gives it an instant glow thanks to the moisture-boosting hyaluronic acid in it.
2. D-Tan Face Sheet Mask
A sheet mask that helps to enhance skin glow with the goodness of vitamins that helps to remove instant tans and give you a party glow. This sheet mask, which is enriched with vitamin C and mint, evens out skin tone while fading tan. Instantly fairer, lighter, and more luminous skin is felt.
You can compare face sheet mask prices with other skincare products and will find it the most affordable and the easiest way to revitalize your skin. They give skin a young appearance and profound moisturization. At O3+, you can pick from a variety of sheet masks for both men and women.