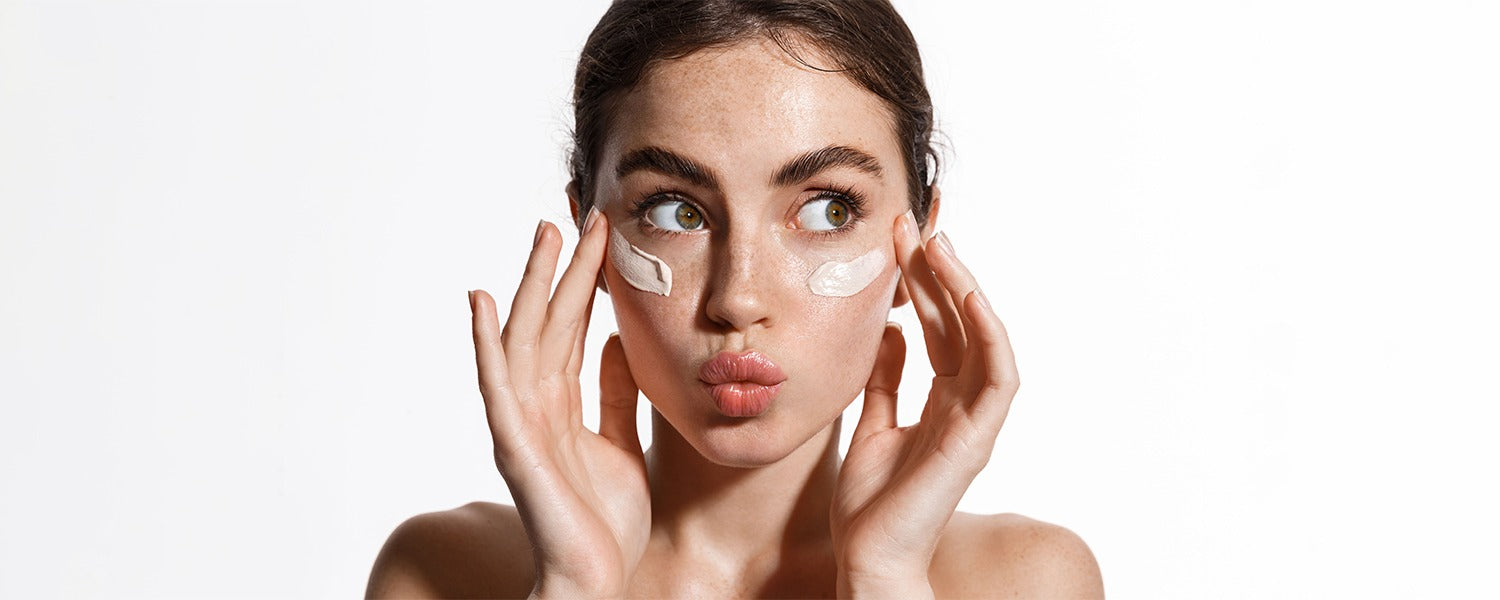 How frequently have you heard about the risks of going outside without using sun protection? Skin cancer, dark patches, and other side effects of sun exposure are all possible. Even while it may be tiresome to hear the same advice over, disobeying it might be riskier than you realize.
The various advantages of sunscreen include preventing skin ageing and maintaining youthful, smooth skin. Everyone wants to have healthy, youthful skin, but many individuals frequently neglect to wear sun protection.
O3+ is a well-known skincare brand that offers a range of products designed to protect and nourish the skin. One of their popular products is the O3+ SPF Cream, which offers both sun protection and anti-ageing benefits. Let's take a closer look at the benefits of using O3+ SPF or skin whitening day cream.
Sun Protection
The primary benefit of using O3+ SPF Cream is that it provides excellent sun protection. The cream contains a broad-spectrum sunscreen with an SPF of 50, which helps protect the skin from both UVA and UVB rays. This is important because exposure to the sun's harmful rays can lead to a range of skin problems, including sunburn, premature ageing, and even skin cancer.
O3+ sunscreen is also water-resistant, which means it can withstand sweating and water exposure for up to 80 minutes. This makes it ideal for outdoor activities like swimming, hiking, and sports.
Anti-Aging Benefits
In addition to sun protection, O3+ SPF Cream also provides anti-ageing benefits. The cream contains a range of ingredients that help reduce the appearance of fine lines and wrinkles, improve skin texture and tone, and hydrate the skin.
One of the key ingredients in O3+ derma lightening cream is retinol which is known for its anti-ageing properties. It helps stimulate collagen production in the skin, which helps reduce the appearance of fine lines and wrinkles.
The cream also contains a range of antioxidants, including vitamin C and vitamin E. These antioxidants help protect the skin from free radicals, which are unstable molecules that can damage the skin and accelerate the ageing process.
Hydration
SPF Cream also helps hydrate the skin, which is important for maintaining healthy skin. The cream contains a range of moisturizing ingredients, including glycerin and sodium hyaluronate.
Glycerin is a natural humectant that helps draw moisture into the skin, while sodium hyaluronate is a powerful hydrating ingredient that can hold up to 1,000 times its weight in water. These ingredients work together to help keep the skin hydrated and plump.
Suitable for All Skin Types
Another benefit of O3+ sun protection cream is that it is suitable for all skin types, including sensitive skin. The cream is lightweight and non-greasy, which makes it easy to apply and comfortable to wear. It also absorbs quickly into the skin, leaving no residue or stickiness behind.
In addition, the cream is free from parabens, sulfates, and phthalates, which are harsh chemicals that can irritate the skin. This makes it a safe and gentle option for those with sensitive skin.
The O3+ sunscreen range is a multi-purpose skincare product that offers a range of benefits, including sun protection, anti-ageing benefits, hydration, and suitability for all skin types. Its lightweight and non-greasy formula makes it easy and comfortable to wear, while its water-resistant formula makes it ideal for outdoor activities.
If you're looking for a high-quality sunscreen or the best brightening cream that also offers anti-ageing benefits and hydration, O3+ SPF Cream range is a great option. It's important to protect your skin from the sun's harmful rays, and this cream offers excellent protection while also nourishing and hydrating the skin.
O3+ Range of Sunscreen
O3+ Alpha Men D-tan Sunscreen SPF 50: O3+ AlphaMen D-tan SPF 50 will help you prepare your skin. Without leaving your skin greasy, the invisible sunscreen provides high UVA and UVB protection. Niacinamide, Ceramide, and Hyaluronic Acid are ingredients in this sunscreen. The damage brought on by pollutants and sunlight is treated by niacinamide. Hyaluronic acid helps skin flex and stretch while also minimizing creases and wrinkles. Ceramide helps to keep moisture in the skin and keeps bacteria out. With the help of this D-tan sunscreen, bid tanning adieu!
Day Cream SPF 30 Radiant Brightening And Whitening:  With its quickly absorbing and deeply penetrating formula, this lightweight brightening day cream enhances the skin's inherent radiance while moisturising it and offering wide spectrum sun protection. Over time, it brightens the complexion, fades uneven skin tone, and visually reduces pigmentation. It is free from toxins and parabens.
In Conclusion
It's difficult to apply sunblock twice a day. Applying yet another skincare product is probably the last thing you want to do because you probably already have a lot on your mind in this area. However, you shouldn't jeopardise your well-being and skin.
To take advantage of all the advantages that broad-spectrum sunscreen has to offer, figure out how to include it in your regular skincare regimen. Sunscreen helps stop damaging UV rays from reaching the skin.