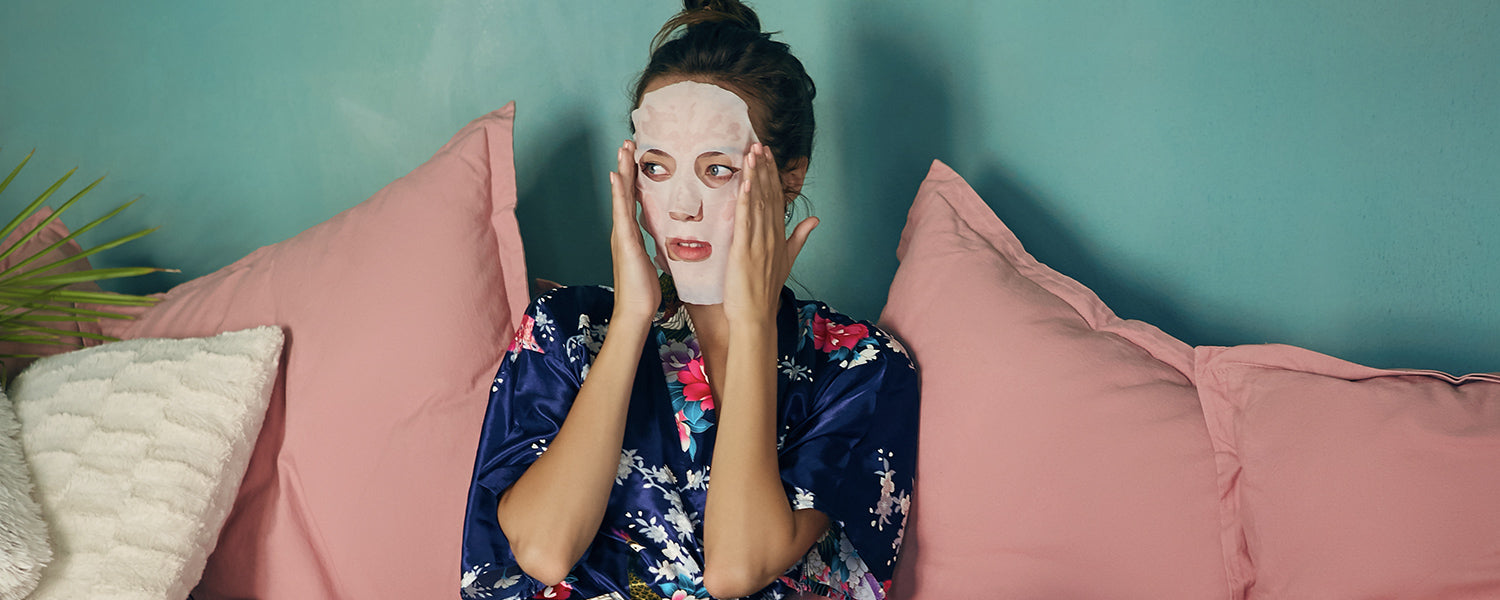 Nowadays, sheet masks and face masks are the most popular skincare products. They not only promise to give your skin a healthy shine but also revitalize dull, lifeless skin in a matter of minutes. 
Why Use A Face Mask?
Face masks are significantly beneficial for both men and women. Any number of skin issues, from dryness and dehydration to big pores and acne, can be treated with the right face mask. O3+ face & sheet masks for men and women are created with natural skin-cleansing ingredients. They are dermatologically tested products and the ideal remedy for all of your skin problems.
Benefits of Face Masks
1. Deep cleansing
A facial mask can assist in removing dirt and pollutants buried beneath the outermost layers. When applying a mask, your skin undergoes a detoxing process as you can see changes in your skin. Hence, masks are the ultimate at facilitating deeper cleansing procedures, which results in an improvement of the skin.
2. Hydrated skin
Higher ingredient concentrations can be delivered by masks to moisturize, plump, and balance the skin. For instance, hyaluronic acid masks offer the added benefit of absorbing and retaining moisture to make the skin healthy looking.
3. Unclogged pores
Using a mask that contains cranberry or mint can help to eliminate dirt and soak up extra oil. It will also help to remove the buildup of dead skin cells that occurs on our skin. Regularly applying a face mask will reduce the size and tightness of your pores, preventing acne outbreaks.
4. Promotes skin whitening
Masks having vitamin C extracts can aid in promoting blood circulation. This ensures an improvement in overall skin tone and makes your skin appear softer and smoother. Our face mask for skin whitening can be your best pick.
5. Helps overall skincare routine
All of your other skincare products will work better if you use a mask. If you want your nightly and daily skincare products to be absorbed by your skin more quickly and deeply, a face mask is necessary. You can make your toning, moisturizing, and protective products work better by routinely using a mask.
Best O3+ Face Masks
1. Brightening & Whitening Mask- An exceptional non-drying mask that envelops skin in a silky layer for flawless brightness. The best mask for aging, dull, dry, dehydrated and lackluster skin. Strong, concentrated vitamin C helps in skin restoration and evens out skin tone while smoothing the skin.
2. Sulfur Cooling Facial Mask- Our Sulfur Cooling Mask refreshes the skin by dissolving dead unhealthy cells and avoiding pore plugging. It is enriched with organic willow bark and mint. It lessens the visibility of acne scars and stops new outbreaks of acne.
3. Power Brightening Bubble Sheet Mask- With the O3+ Bubble Sheet Mask, you can achieve healthy, moisturized, and even lighter skin. If you want to preserve your younger shine and minimize defects, this face sheet mask online for dry skin is the best option.
Include O3+ face masks in your skincare routine. Masks should be used in place of your bedtime moisturizer if they are intended for use at night, or after serum but before moisturizer. Experts suggest using a face mask once a week.