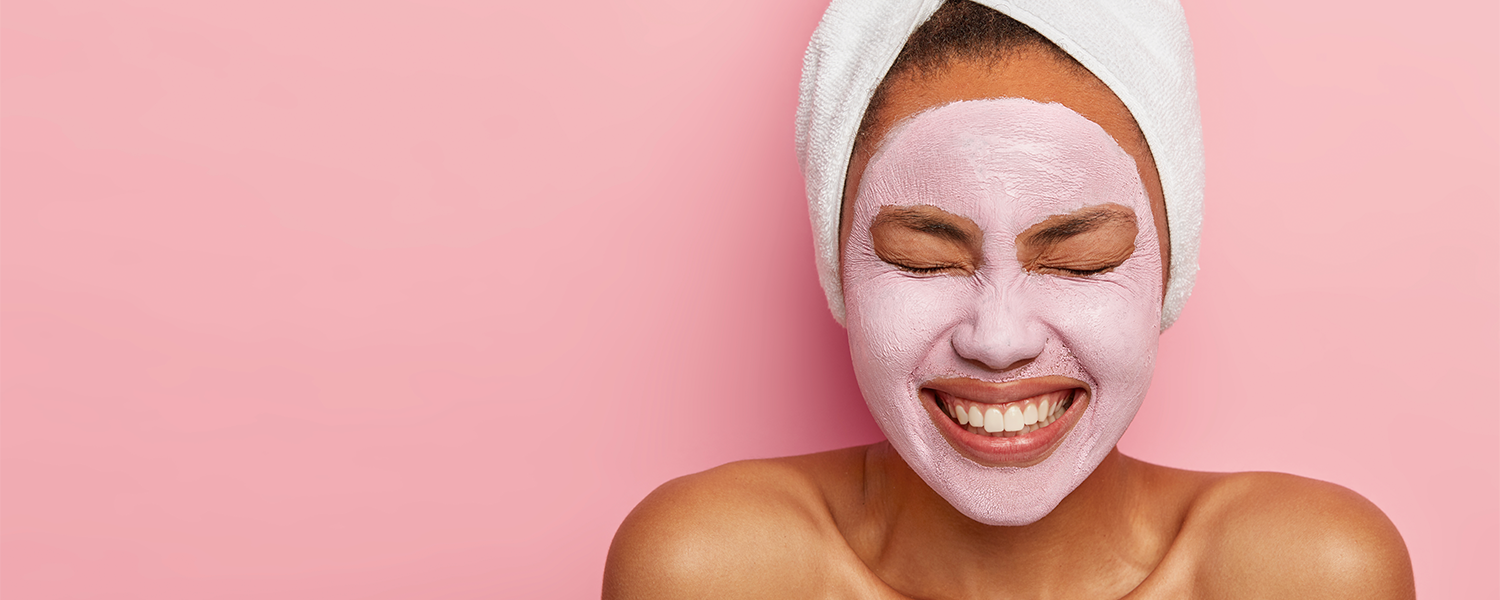 Many people aspire to have a clear, bright complexion, so it's no wonder that efficient face packs are essential to accomplishing this aim. Choosing appropriate face packs online is crucial if you want to fight acne, reduce blemishes, or accomplish skin whitening and tan removal.
As your ultimate ally in the fight against bothersome breakouts, we are delving into the world of oily skin today and investigating the wonders of the best face pack for oily skin.  
What Are Face Packs?
Face packs are skincare treatments made from a combination of components that target particular skin problems. They provide a concentrated treatment that penetrates the skin and provides therapeutic, nourishing, and hydrating advantages. 
Here's how a good face pack might help you achieve a beautiful complexion:
Acne management: Having acne can result in scarring and other skin imperfections. Ingredients like clay, tea tree oil, or salicylic acid are frequently used in face packs made for acne-prone skin. These components contribute to cleaner skin by clearing clogged pores, reducing irritation, and controlling excessive oil production.
Skin whitening: Achieving a brighter and fairer complexion is a common desire. Skin whitening face packs often feature ingredients like kojic acid, arbutin, or licorice extract. These components prevent the synthesis of melanin, which lessens the visibility of dark spots and produces a complexion that is more radiant.
Tan removal: Sun exposure can result in tanning, which is difficult to get rid of. Ingredients like aloe vera, cucumber, and yoghurt are common natural components in de-tan and tan removal face packs. These natural ingredients eliminate tan lines, calm sun-exposed skin, and bring back the skin's natural brightness.
Also Read: Advantages of Applying Face Masks For Skincare
Best Face Packs from O3+
O3+ Dtan Pack: For a perfect, sun-kissed glow, turn to the O3+ D Tan Pack, your new favourite! Get rid of the unsightly tan lines and uneven skin tone brought on by too much sun exposure. An outstanding product with Moisture Lock action - Unlike other Dtan Packs, this tan removal pack does not make the skin dry and provides immediate results guaranteed in 3 usages.
O3+ Sulfur Cooling Facial Mask for Tanning & Radiant Glow: O3+ Sulfur Cooling Mask helps achieve a radiant makeover. It refreshes the skin by dissolving dead unhealthy cells and avoiding pore plugging. It is enriched with organic willow bark and mint. It lessens the visibility of acne scars and stops new outbreaks of acne.
O3+ Whitening Mask for Skin Whitening: With the renowned O3+ Whitening Mask Brightening & Whitening, restore dull, stressed-out, and ageing skin. The best face pack for skin whitening is in fact an effective treatment for skin that is dry, dehydrated, dull, and photodamaged. With the help of the beneficial properties of kaolin, it removes impurities and toxins from the pores. Vitamin C enhances skin tone and texture, hydrates the skin, and slows the ageing process. A distinctive, non-drying face mask that leaves skin feeling smooth and radiant.
O3+ Facialist Vitamin C Cellulose Sheet Mask for Pigmentation and Uneven Skin: An extremely thin microfibre sheet mask that evens out skin tone, combats it, and lessens its appearance on all types of skin. Supercharged vitamin C limits the skin's ability to produce melanin, which helps to reduce brown spots and hyperpigmentation, even out skin tone, and improve skin brightness. 
With the appropriate face packs catered to your skincare needs, achieving a flawless complexion is within your grasp. At O3+ there are face packs that work whether you're trying to get rid of a tan, whiten your skin, fade blemishes, or fight acne. Take into account the ease of buying face packs online, where you may access a variety of goods and make knowledgeable decisions to improve your skincare routine. You can display a glowing and beautiful complexion that increases your confidence and highlights your inherent beauty with regular use of the correct products.