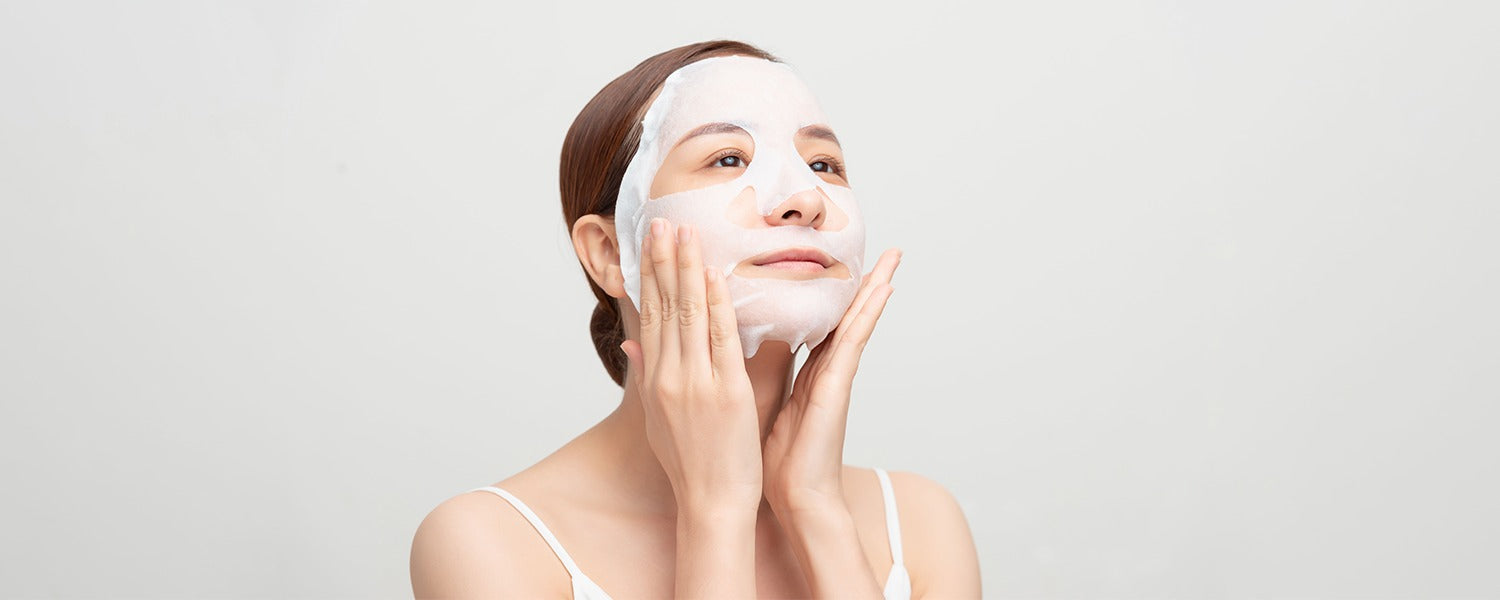 The best way to get quick skincare benefits is with face masks. They promise to give your complexion a healthy glow and to quickly revive lifeless & dull skin. With the right face mask, you can address a variety of skin issues, including acne, big pores, and dryness.
You can find organic skin-purifying ingredients like vitamin C, mint, and in O3+ face sheet masks.
What is tanning?
Exposure to the sun's UV radiation for an extended period of time naturally results in tanning. These rays can interfere with the skin cells' natural activity and even cause a number of different skin conditions. To combat this negative consequence, skin cells begin manufacturing an excessive amount of melanin, a dark brown or black pigment that gives our skin and hair their distinctive colour.
What Are Sheet Face Masks?
Face sheet masks provide several benefits for both men and women. With the right face mask, you can address a variety of skin issues, such as dryness, dehydration, acne, and large pores. All-natural skin-cleansing ingredients are used in the creation of O3+ face sheet masks. They are made with natural components and have been approved by dermatologists, hence, provide the greatest solutions for all of your skin problems.
Why O3+ D-Tan Face Sheet Mask?
O3+ Dtan Face Sheet Mask is a sheet mask that removes instant tans and gives you a party glow while nourishing your face with vitamins. This instantly tan-removing sheet mask is enriched with natural ingredients and niacinamide. It helps reduces uneven skin tone brought on by tanning and makes the skin hydrating and brightening. Suitable for all types.
This sheet face mask for skin whitening is enriched with vitamin C and mint making the skin fairer, lighter, and more luminous within a matter of minutes.
Benefits of O3+ D-Tan Face Sheet Mask
Moisturises the skin
Masks can provide the skin with increased component concentrations to hydrate, plump, and balance it. For instance, hyaluronic acid masks have the added advantage of absorbing and retaining moisture to give the skin a youthful appearance.
Unclogs pores
Apply a cranberry or mint mask to remove debris and absorb extra oil. Additionally, it will help remove the buildup of dead skin cells that occurs on our skin. Regularly using a face mask will assist to reduce the size and tightness of your pores and stop acne outbreaks.
Encourages skin lightening
Face sheet masks might aid in promoting blood circulation. Your skin will appear softer and smoother, and the overall tone of your skin will improve as a result. Our face mask for skin lightening might be your best solution. O3+ carries a variety of face sheet masks for oily skin and different skin types.
How to use?
Wash your face completely.
Apply the mask on the moistened skin.
Apply to the entire face, and align the area around the eyes and the nose.
Spread it evenly around the face.
Leave it on for approximately ten minutes.
After removing the mask, give your face a gentle massage with any leftover washing bubbles.
Gently rinse off.
Apply a moisturizer after.
How to prevent sun tan?
It is preferable to avoid indirect sun exposure when you are outside. You can adhere to the following straightforward advice:
When going outside during the day, wear cotton clothing.
Put on protective gear such as hats, sunglasses, full sleeves, etc.
Between 10 am and 2 pm, the sun's beams are at their strongest. If at all possible, stay indoors during this time.
Apply sunscreen with SPF 30 or higher.
Maintain your fluid intake. Drink at least 8 to 10 glasses of water per day, especially in the summer, to keep your skin hydrated.
Every 20 minutes, reapply SPF, even in a swimming pool.
Eat foods high in antioxidants. Scientific research has shown that antioxidants can lessen skin damage from the sun. Foods high in vitamin C also aid in preventing sunburn.
To brighten your skin, cleanse your face with vitamin C. After that, apply a nutritious face toner.
Cleanse, exfoliate, tone, and moisturise as part of your skincare routine.
Including this O3+ face sheet for oily skin in your weekly skincare regimen can help you maintain your skin's optimal appearance and give you the assurance to flaunt your radiant skin.